CAPACRAO 2023 Call for Award Nominations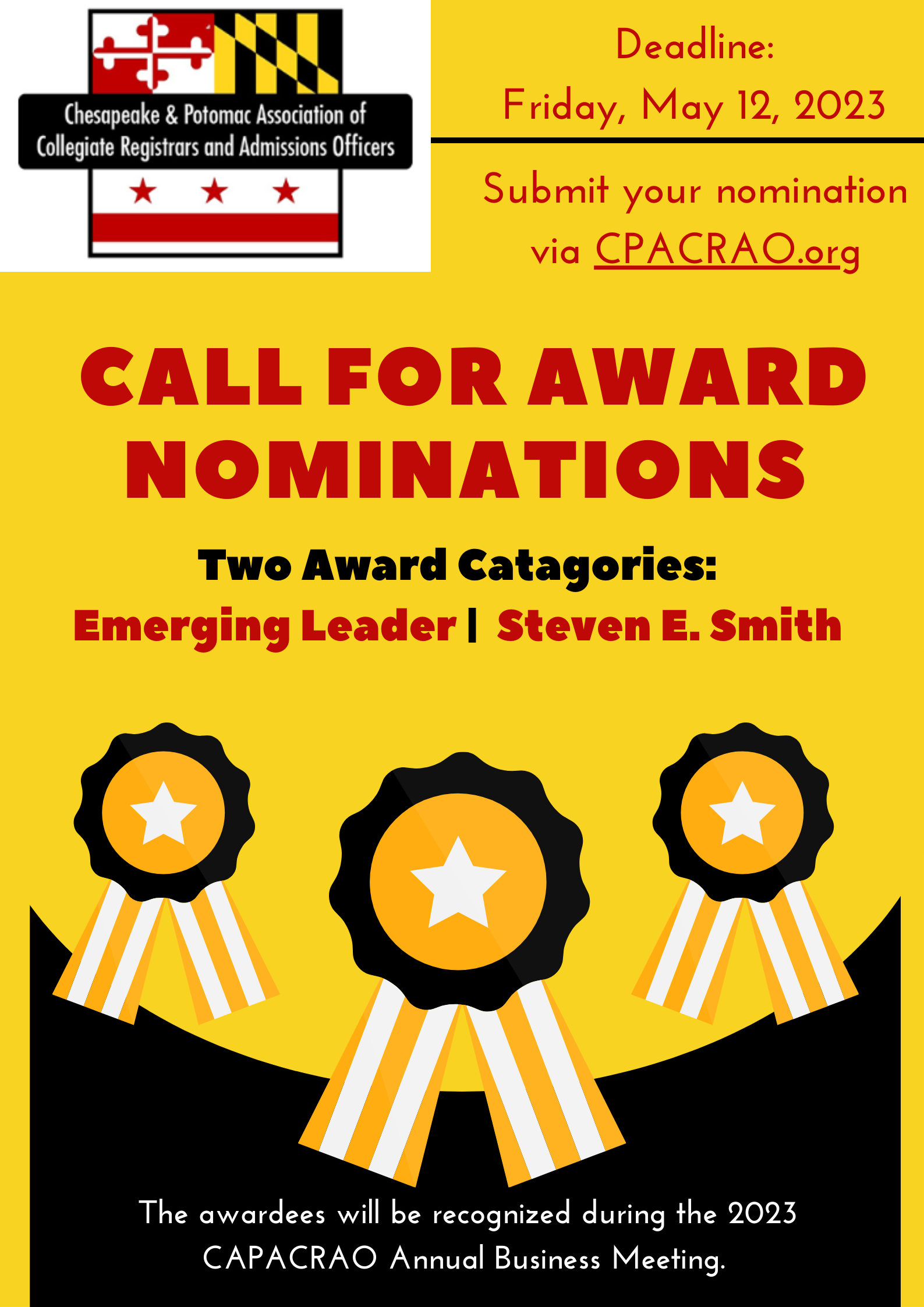 CAPACRAO invites you to SUBMIT YOUR NOMINATIONS for our annual awards. 

These awards will be presented during CAPACRAO's Annual Business Meeting in June. 

Nominations will be accepted through Friday, May 12, 2023.  
Emerging Leader Award
The Award was created in 2015 to honor an emerging leader in their first eight years in Admissions, Records, Technology, Transfer, International or Enrollment Management. Special consideration is given to CAPACRAO members. The nominee should demonstrate a commitment to the field through professional growth activities, which drive initiatives to promote equity and inclusion within their Maryland and/or Washington, DC-area institution. The award may only be given to one person per year and is not necessarily awarded each year.
Steven E. Smith Award
The Steven E. Smith Award was established in 2015 to commemorate the services of the first president of CAPACRAO Steven Smith, then the Registrar of the University of Maryland Baltimore County. The award is a distinguished service award and is presented to an individual who has made significant contributions to CAPACRAO by regular conference attendance; program participation as presenter, recorder, or moderator; committee involvement; or other professional activities. The person should have been in CAPACRAO for a minimum of five years.
Share this post: