We all want to be H.E.A.R.D.: Personal Reflections


I recently dialogued with a few colleagues about the Chronicle of Higher Education Op-Ed piece, Higher Ed Is a Land of Dead-End Jobs. So, episode 2 was a timely conversation unpeeling the ill-discussed realities of working in higher education - the undefined ladder to leadership, the role of mentorship, and the impacts of race, gender, and a lack of representation. It was refreshing to hear the divergent paths of three unique leaders, although each sit within the S.E.M. area of Records and Academic Services. Although I loved A Different World, I never imagined I could, or would, work in higher education. Listening to the conversation led me reflectively down my career path and various personal experiences that span two decades.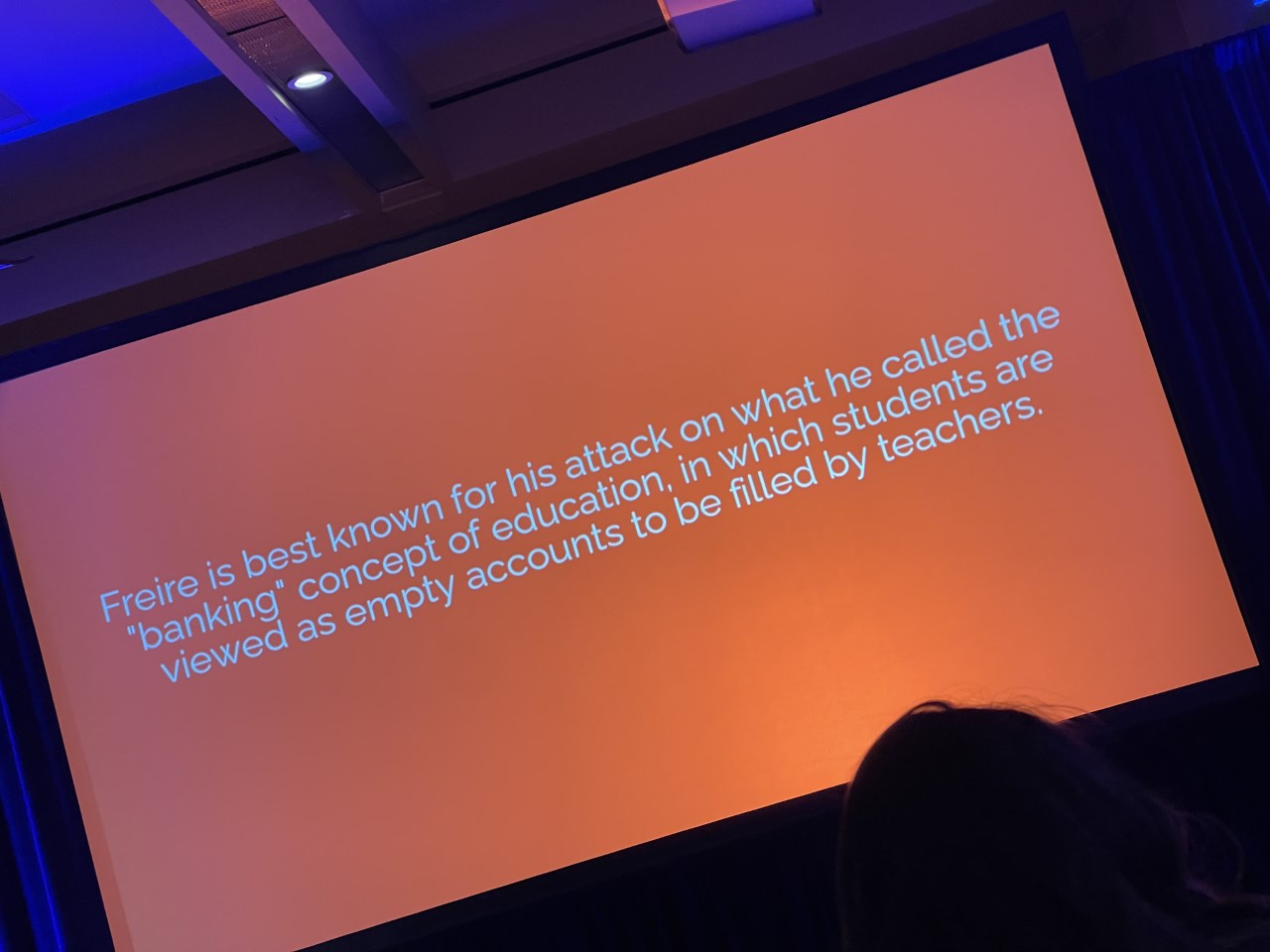 My passion for D.E.I. is in my D.N.A. I am from the rural, coastal town of Wilmington, North Carolina. While others vacation and retire in Wilmington, enjoying its delicious food and beaches, I recall internalizing early on segregation, experiences of racism, and knowing I was different. Like many American landscape cities, Wilmington has a unique history hidden for years. Wilmington is the site of one of the first bloody coups against blacks in 1898, documented in Wimington On Fire. Black wealth in Wilmington was compromised over two decades before the Red Summer of 1919 and three decades before the Tulsa Massacre that destroyed Black Wall Street. While we'd like to think we are not impacted by race and injustice, many people of color are too familiar and aware. Let us not discount the marginalization of people of color through the disingenuous whitewashing of cultural narratives, continual colonization, the eugenics movement that cultivated race, the Black Holocaust described as the Middle Passage, destructive public policies, systematic infiltration of black power movements, lynchings, and stereotypes highlighted in books such as: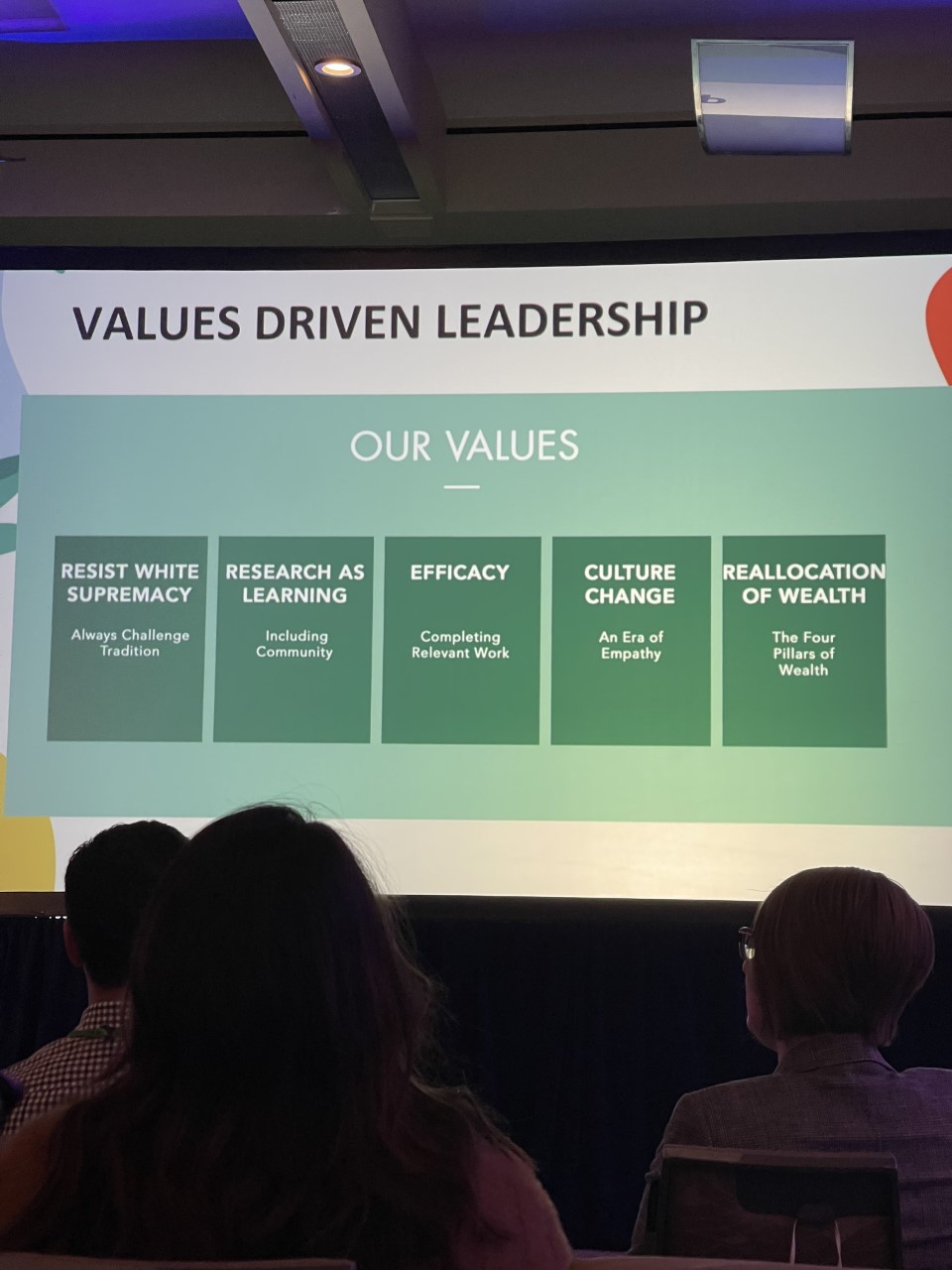 Higher education is slowly evolving to meet the necessary structural changes that support student enrollment, retention, and success. Unfortunately, when it comes to D.E.I. efforts, too many individuals witness the performative efforts that hinder true revolution. Time is of the essence as educational and access gaps widen quickly. Co-conspirators must rise so we can create thoughtful and immediate action for change. At the 2022 Strategic Enrollment Management Conference in November, Robert Gould, vice president for strategic enrollment management at Augsburg University, and Nicole Johnson, Founder of the Harriet Tubman Effect Institute, shared the importance of language, intention, and D.E.I. for privileged higher education leaders. Throughout their co-presentation, an exemplary practice of co-conspiracy, audience members were introduced to the foundation of a collaboration that helped transform vision into reality with Augsburg Applies to You, a new direct admissions approach launched this past fall 2022. Robert was recently featured on the enrollmentFUEL podcast discussing the Direct Admissions initiative.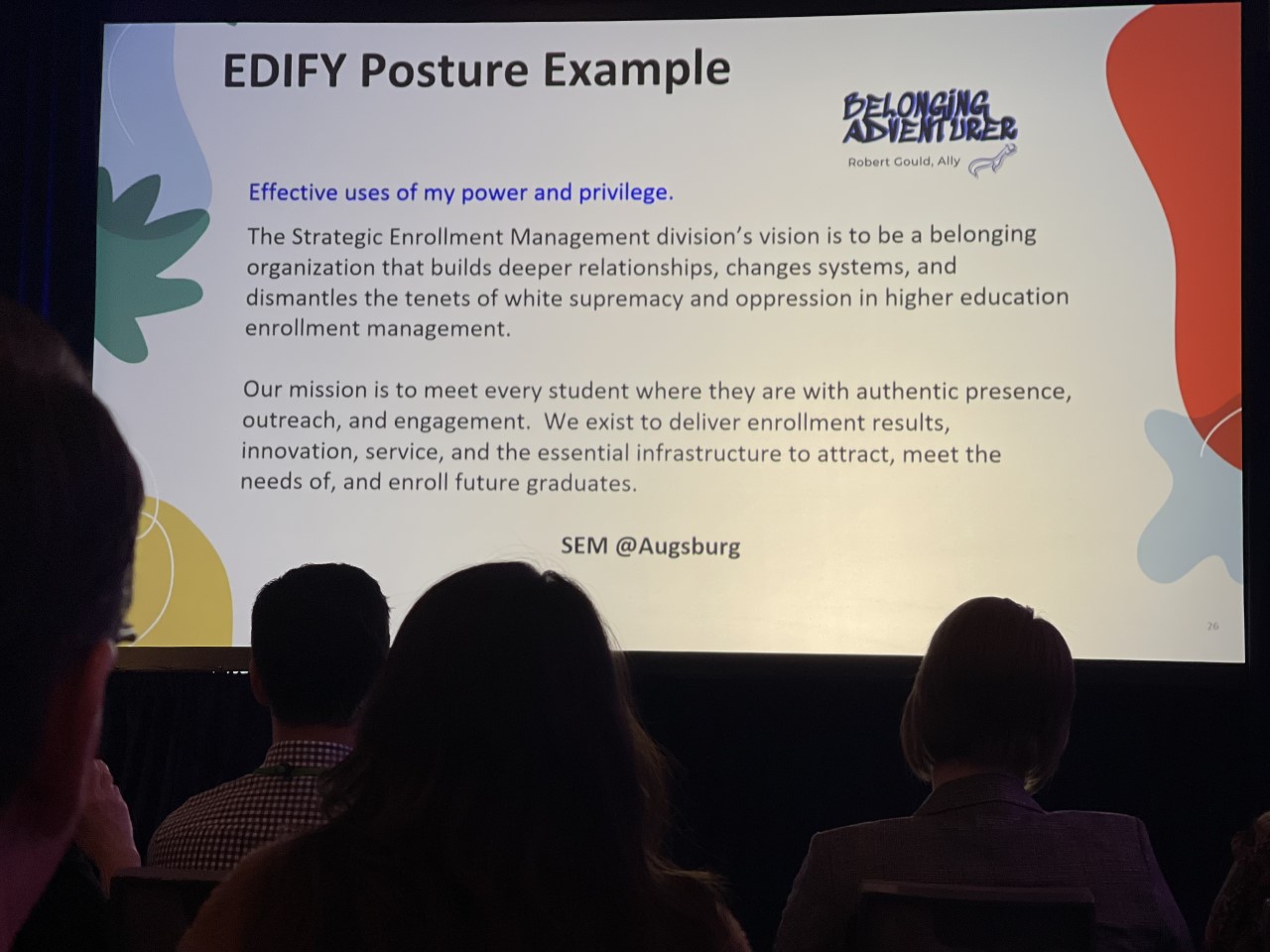 I engaged a lot in intentional reading last year - I read book 67. Combining these readings' reflections with the conversations from S.E.M. 2022 to the H.E.A.R.D. podcast is authentic and timely. I didn't realize how much I needed to hear others within this space. This further indicates the need for informal spaces to discuss these topics as we collectively grapple with the best way to hold conversations for meaningful change. I love to reflect on creating a world where justice and equity prevail. Where wrongs are righted. Where topics from microaggression to student access to remote work are not perceived as argumentative, judged as attacks against higher education, unpatriotic, or inflict individuals to shut down. It is going to be uncomfortable at times. Trust me. But it's necessary to remove the fences. It is time for action. It is time to be H.E.A.R.D. 
Like. Share. Comment - What DEI measures could benefit higher education most right now?
This article was contributed by Johnika Dreher, a member of the CAPACRAO Communications Committee.
Share this post: