2022 Annual Conference - Shifting Gears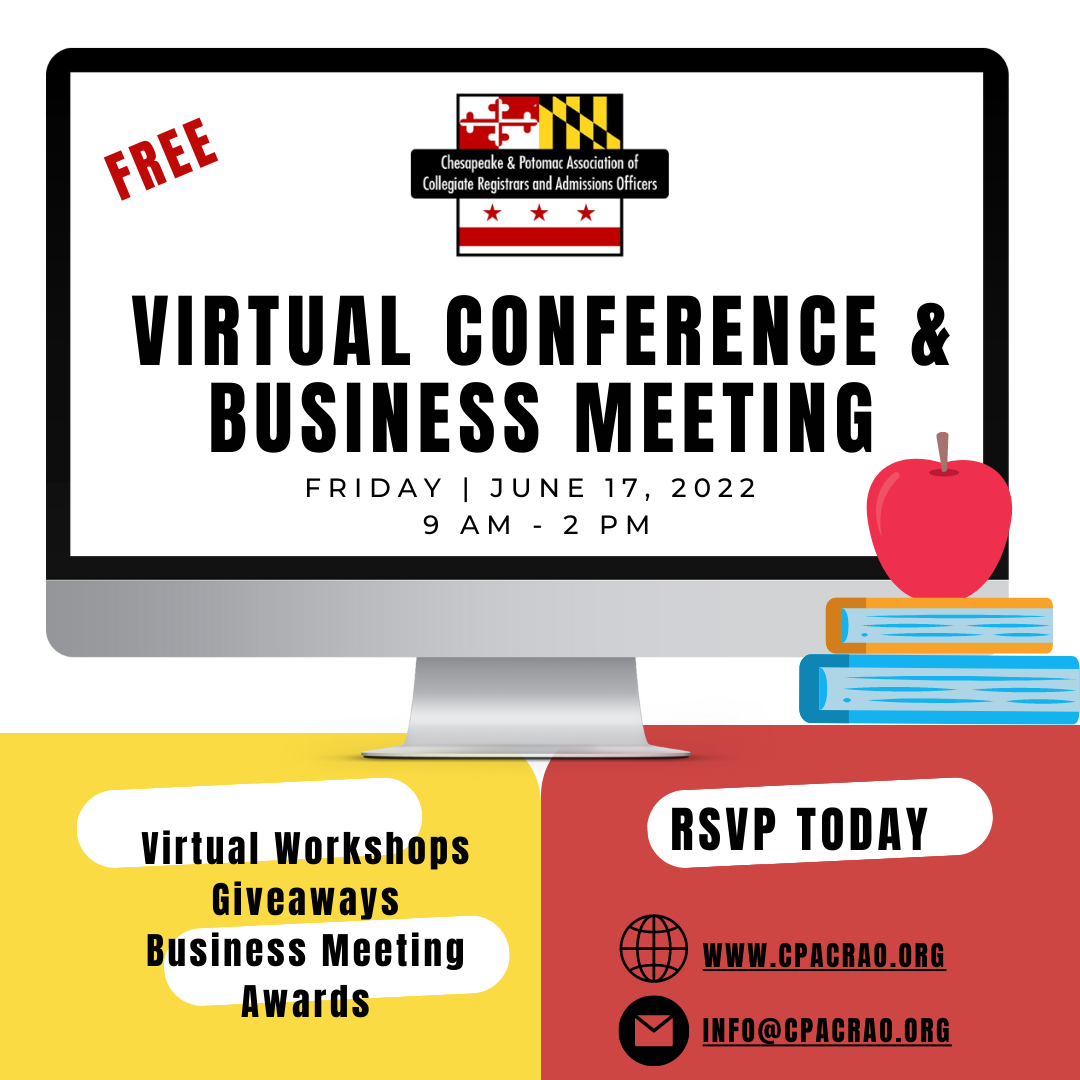 Welcome to the next normal. The place where agility, flexibility, equity, and safety are paramount to collective success. 

We appreciate our membership and your patience as we have shifted the logistics for our 2022 Annual Meeting. As a State and Regional Association of AACRAO, the choice to return in person was not made lightly. Then, the recent COVID news amid warm weather, graduations, and general engagement among Marylanders and the choice to pivot (I just had to) online was made just last week. So back online we go. We hope for just another year. To that point, the CAPACRAO Executive Board is still excited to re-connect online Friday, June 17, 2022. We will meet via Zoom. We hope you will join us. 

Registration is open. 
Date: Friday, June 17, 2022 
Theme: Back Together Again
Location: Online
Cost: $0 per person for CAPACRAO Institutional Members 
To register: https://cpacrao.memberclicks.net/capacrao-2022-virtual-annual-conference
To renew your CAPACRAO membership: https://cpacrao.memberclicks.net/join-as-an-institution

CAPACRAO has a new email - [email protected] and a new landing page - cpacrao.org
Share this post: