2020 Dual Enrollment and Early College Legislative Review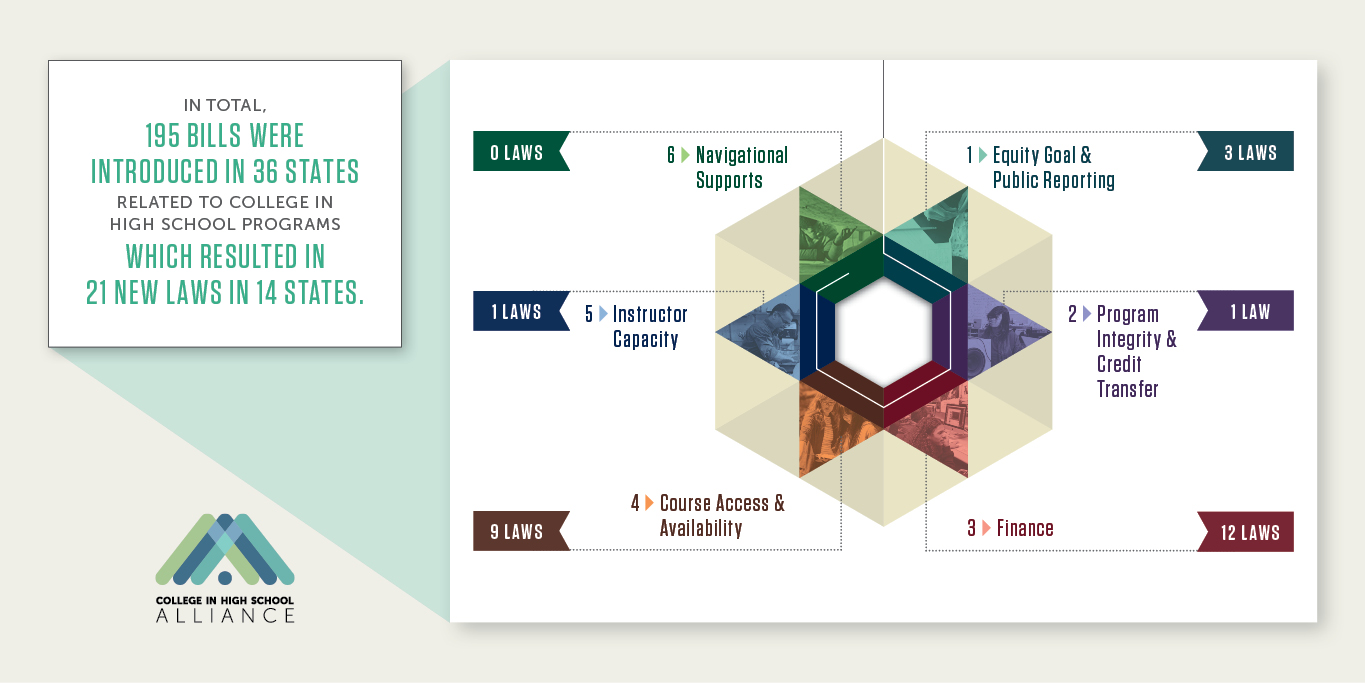 What were the trends in state legislation in 2020 when it comes to Dual Enrollment and Early College?
Last year, 21 new laws impacting college in high school programs passed in 14 states. Learn more about those new laws and other trends in state legislation in CHSA's new 2020 Year in Review: https://bit.ly/3a2Lpy0

Are you noticing any trends? What do you believe is on the horizon for Maryland?
What bills should colleagues be aware of?

Keep colleagues informed. Feel free to comment below.
Join our Dual Enrollment Listserve
To sign up for a listserve (or remove yourself from a listserve), follow these steps:
Log in to your CAPACRAO account
Select Member Resources
My Profile & Member Directory
Select My Features
Toggle On all of the listserves of interest 
The listserve is open for all interested Dual Enrollment colleagues in the District of Columbia and Maryland, including those without a current CAPACRAO membership. Your benefits will be limited to engaging in the listserve only. To join the listserve without a CAPACRAO membership, or request assistance with general listserve sign up, send an email to [email protected].  
Share this post: